Pìoban Suas "Pipe Up and Go!"
So, this past weekend I played in a mini band for a wedding. Without going into all the nitty-gritty details my pipes had a complete multi system failure.
I was bummed, and sad. I had really looked forward to playing again with friends at such a beautiful venue.
Alas, it was not to be.
Which leads me to Billy.
My son Billy plays U18 hockey as a goaltender and he had a crappy time at his game the next evening. The game didn't go so well, pretty big loss.
Billy is like me in a lot of ways, we both put everything into what we do. If it's something we decide to accomplish we stop at nothing to get it done. However, with passion sometimes comes deep feelings of frustration when things don't go well.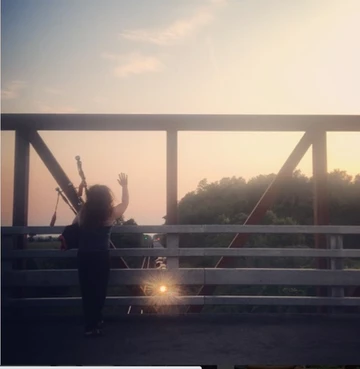 So, here we are at 8pm on Halloween night. I am still quiet and Billy is still upset. As we drive down our county road going home we see a few houses with Jack-o-lanterns still lit.
Billy who is almost 17 says "I wanna go Trick or Treating".
A short pause, and I say "Alright, let's go"! We pull over the truck and open up the hockey bag. He grabs his mask, glove and blocker and tosses me his stinky, wet jersey and a ball cap.
It was a solid 20 minute sprint to every house still illuminated. We filled a goalie glove and half a bag with loot. Presto, the curse was broken! My boy did that. Goes to show that whether it's sports or music, it's all about the way you look at it.
You choose how to process those good, and not so good moments in your life. Take a deep breath, move forward and keep your stick on the ice.
Cheers,
Catherine